Grafi Foto scans your old memories. Print new images or get a digital copy.
Scanning photos & dephotography
Låt oss överföra dina gamla bilder till en digitalt fil eller göra en ny papperskopia.
Du behöver alltså inget negativ, vi kan göra en kopia eller förstoring av din bild utan negativet.
Varje bild skannas manuellt till en digital JPEG-fil eller BMP-fil, och du kan sedan välja att låta oss printa en ny bild, förstoring eller bara få den som en digital kopia.
Vi tar även emot hela album och hjälper er med kopior så som vid dödsbon mm.
Retouching of photographs
When we scan your photos, we can also help you repair a damaged photo or artwork and restore colors as close to the original as possible.
If you also want to turn color images into black and white, we'll fix it too.
Deshooting is required if the original (pictured) is larger than A3.
We can also help photograph of larger images and artwork and make hard copies, Giclée prints on Fine Art paper or digital files of them.
We have a large assortment of photo papers to choose from.
Alla bilder och förstoringar av bilder görs lokalt i vårt fotolabb i Göteborg
Välkommen!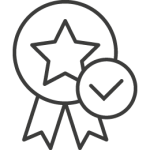 Locally produced images in our lab in Gothenburg