FAQS
FIND ANSWERS TO YOUR CONCERNS
Developing image
How long does it take to print an image?
Vi har snabba leveranser, 2-5 dagar beroende på produkt.
Expressleverans finns också för flertalet av våra bildprodukter.
Beställer du småbilder upptill 30x45 cm och hämtar i butiken så tar det 2 arbetsdagar för normal leverans och ca en timme för express beställningar.
Post tar ca 2-7 dagar, beroende på vald leveranstid.
Expressleveran finns även för post.
What kind of photo paper is there?
We have different kinds of photo paper, all with the best color resistance & highest quality.
The surfaces of the paper are different and can be selected on shiny, matte and different kinds of Fine Art, cotton paper.
Regardless of the surface, the images are always printed on the best possible photo paper for an archive-resistant result.
How big pictures can you print?
We can print meter-sized, largest image in the price list is 100x150cm, contact us if you want larger picture or special dimensions.
What file format should I have on my digital picture?
We can print images in file format: jpg, tif, png
In our chemical photo lab, Frontier prints we s-rgb up to 30x45cm
In our large format printers we can also print adobe-rgb, here we make pictures of various photo paper meter-sized.
Please email or call us if you have questions about larger prints and different papers.
Delivery
How fast can I get my photos?
Vid hämta i butik har vi 1 timmes leverans vid expressbeställning på de flesta vanliga format upptill 30x45cm,
Normalleverans tar 2 arbetsdagar.
Större bilder upptill 70x100cm under dagen leverans vid express, och normalleverans 5 arbetsdagar.
Postade bilder tar ca 2-7 dagar leverans beroende på produkt och vald leveranstid.
How are the images delivered?
Vi skickar våra bilder & fotoprodukter med PostNord & visa produkter med Schenker.
Önskas annan leverans som tex. bud kontakta oss för prisuppgift.
Do you ship outside Sweden?
Yes we deliver images and posters all over Sweden and abroad.
Postage is controlled by where in the world the mail delivery should take place.
The exact price you can see at check out.
Vad kostar frakten?
Frakten styrs av vilken produkt du väljer och hur snabbt du vill ha det levererat.
Du ser alltid din frakt innan du slutför din beställning.
Från 59kr / order inom Sverige.
Payment
What payment methods do you have?
ONLINE: Använder vi Handelsbankens ECSTER, där kan du välja att betala med Swish, betalkort, faktura eller delbetalning.
I BUTIK:  Betalkort eller Swish.
Are you open purchase?
No, you can't undo your image order.
But of course you will get in touch as soon as possible within 8 days if we made a mistake with your image order.
Do you take driver's license pictures? / Are you open purchase?
Driver's license/Visa/Passport do you take pictures for this?
Ja, vi tar bilder för svenskt körkort och internationellt körkort.
Alla typer av VISUM och passbilder till alla länder förutom svenskt-pass.
Ingen tidsbokning krävs, drop-in i vår butik i Göteborg, fotograferingen tar ca 10 minuter.
För öppettider se här
Du kan även ta en egen bild till körkort-, utländskt pass- eller visum-bild och ladda upp online till oss, läs och beställ här
Få smidigt hem i brevlådan på 1-3 dagar, alternativt hämta i vår butik i Göteborg.
Can you mount pictures?
Mount picture on KAPA-fix
Grafi foto kan montera din bild på KAPA-fix skiva.
Det är en styv kartong med ett aluminium förstärkt skikt som lämpar sig fint för bildmontering.
KAPA ® Fix är en lätt skumskiva i tjockleken 3mm eller 5mm.
KAPA ® Fix är flamhämmande B2 enligt DIN 4102 samt EN 13501-1: E
Lägg till KAPA-skiva till din bildbeställning.
https://framkalla2.grafifoto.se/
Image of Aluminium & Acrylic Glass
Du kan få din bild printad på Dibond (aluminium) och Akrylglas (Plexiglas).
Många olika storlekar att välja på och med olika upphängningsmöjligheter.
Läs mer om Plexiglas här: https://www.grafifoto.se/plexiglastavla/
Läs mer om Aluminiumtavla, Dibond här: https://www.grafifoto.se/aluminiumtavla/
Developing analog film
Do you produce analog film?
Ja vi framkallar analog film. Färgfilm 35mm och 120-film.
Vi kan även ta emot E6- diafilm och svart-vit film 35mm och 120-film för framkallning.
Pappersbilder från analog film kan vi framkalla i alla storlekar från 10x15 cm upptill 100x150 cm.
Leveranstid färgfilm ca 1 vecka.
Leveranstid svart-vit film & diafilm ca 2 veckor.
Du kan lämna in din film i vår fotobutik i Göteborg,
eller beställa en fotopåse av oss om du mailar oss på info@grafifoto.se
Läs mer om analog framkallning här:
https://www.grafifoto.se/framkalla_analog_film/
How fast can I get my film roll developed?
Vi levererar ut film ca 3 dagar i veckan, lite beroende på orderingång.
Räkna med ca 3-5 dagars leverans. (arbetsdagar)
För aktuella dagar och priser läs mer här:
https://www.grafifoto.se/framkalla_analog_film/
Bor du inte i Göteborg eller inte har möjlighet att besöka vår butik så beställ en fotopåse av oss på info@grafifoto.se
Can I send you movies for development?
Yes! You can mail your film roll to us if you are unable to come to our store,
email us and we will send you a photo bag or put your film in a padded envelope and mail with your details and wishes.
So we develop your film, make hard copies or scans , all according to your wishes.
You can see our address further down the page.
We develop both color film, slide film, black-and-white film in both 35mm and 120-film.
Welcome to one of Sweden's oldest photo shops!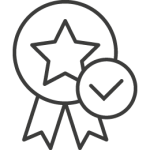 Locally produced images in our lab in Gothenburg