KÖRKORTSFOTO, VISUMFOTO, PASSFOTO, ID-FOTO
Foto för körkort, visum, pass & profilbilder - Fotografering i butik eller beställ ONLINE
Vi fotograferar för godkända körkortsbilder, visumbilder, passbilder m.fl
Drop-in fotografering i vår butik i Göteborg eller ladda upp en självtagen bild med din smartphone.
Körkortsbilder
Vi tar en uppsättning bilder där du får välja ut din bästa bild. För oss är det viktigt att du är nöjd med din körkortsbild, då man ska ha den under lång tid. Du får 4 st godkända körkortsbilder.
Tag med lappen från Transportstyrelsen så hjälper vi dig att klistra fast fotot.
Drop-in, tar ca 10 minuter.
Pris 250kr för 4st bilder.
Pris 300kr för 4st bilder och digitalfil till din mail.
Beställ din ID-bild ONLINE hos oss
Tag en egen bild med din smartphone, ladda upp den enligt våra instruktioner och få hemskickat 4st godkända id-bilder.
Läs mer och beställ ONLINE HÄR. 
Svenska Id-kort Tas numera endast hos Skatteverket eller Polisen. (Eller hör med din bank hur du går tillväga)
Visumbilder
Vi tar godkända visumbilder till alla länder där visum krävs.
Vi har koll på de krav som ställs på storlekar och mått. Framför allt vad det gäller visum till Indien, USA och visum till Kina.
Hos oss får du din bild på både papper 4st, och en digitalfil om så önskas. Ingen tidsbokning, cirka 10 min.
Pris från 250:- Behöver du en digitalkopia också så kostar det +50kr.
USA och Indien 300:- för 4st papperskopior i 5x5cm + ev. digitalkopia + 50kr
Company ID-06
Do you have a company that needs help with id-foto, eg. id-06? Then we can provide assistance with photography and delivery both in paper form and digital files.
Contact us for a quote.
Passport photo (not Sweden)
Swedish passport must be taken at the police passport office, in Gothenburg the address Stampgatan is 34.
For other countries, we can take pictures in approved format. No appointment required, about 10 min delivery time.
Price from 250:-
Övriga porträttbilder:
*Vi tar även bild till ditt förarbevis, mopedkörkort. - pris 250kr, 4st bilder
*Bild till din jägarexamen / jägar-licens. - pris 250kr, 4st bilder
*Bild till CV, profilbild till t. ex  LinkedIn  - pris 500kr, 3st bilder med lätt retusch ingår, mailas till dig.
*Vi fotograferar för din gradering i kampsport mm.
4st färgbilder ingår i storlek 3,5x4,5cm pris 250:-
- Ingen tidsbokning, tar ca 10 min.
Vi har även en ONLINE tjänst där du kan ladda upp en bild du tagit med t.e.x din mobilkamera.
Vi levererar 4 st godkända bilder eller en digitalfil till din mail.
Läs mer och beställ online här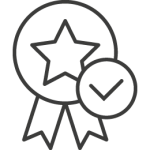 Locally produced images in our lab in Gothenburg