Do you want to sell your designs via Grafi Art Poster?
Är du formgivare, fotograf, grafiker eller konstnär och vill sälja dina motiv via oss? I korthet fungerar Grafi Art Poster så här:
> You create motifs for posters with high-resolution image files.
• You upload ready-to-print high-resolution files to us, through ready-made templates.
• You get a personal page that introduces you as a designer.
• You own the right to your image.
> Vi säljer dina motiv som posters & Fine Art posters i storlek 20×30 upp till 70×100 cm
• They are printed to order, with a professional printer with pigmented ink on matte quality paper.
• We pack and send to customer
• We handle all returns, damage, etc.
• You get paid for sold posters once a month.
Does that sound interesting? Fill out the form on this page or contact us at info@grafifoto.se and we will tell you more!
Välkommen hälsar Anna, Joakim, Pia, Jan & Therése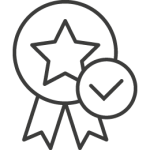 Locally produced images in our lab in Gothenburg