Terms and conditions of purchase - Webshop
All posters produced by Grafi are printed on environmentally certified paper. This means that the paper is produced from trees that come from responsible forestry that takes into account people and the environment.
Terms and conditions of purchase and delivery:
We want you to feel safe when shopping with us. Therefore, we always comply with the Consumer Purchase Act, the Distance and Home Sales Act and the General Data Protection Regulation (GDPR). Read more about how we handle personal data in our Privacy Policy.
Rates
Grafi Foto AB reserves the right to adjust prices at any time. After any adjustment, the new price must be approved by the customer, otherwise the order will be cancelled. For products that are not available in stock when placing orders, the order confirmed price with reservation for price adjustments from the supplier or other circumstances except Grafi Foto AB's control applies. VAT is included in the price of 25%.
Online betalning
Du betalar säkert online med vår partner KLARNA Bank AB. Du kan välja att betala med Swish, kort, faktura eller delbetalning.
Läs mer om KLARNA här
Leveranssätt
Vi skickar beställningar som postpaket/brev och anlitar PostNord.
Vi tar inte ekonomiskt ansvar för eventuella förseningar beroende på fraktföretaget.
E-post utskick
När du godkänner våra köpvillkor så godkänner du att vi skickar nyhetsbrev och erbjudanden på våra produkter och tjänster till dig på mail ca 1 ggr/månad.
Önskar du inte få fler e-post utskick är det bara att avregistrera sig från dessa.
Shipping
Shipping is added for letters within Sweden and Europe, sent as postage.
Price from 59kr
See your order confirmation for exact postage cost.
Special orders are actually subject to postage.
We also post to countries outside Europe.
Delivery & Terms of Sale Postershopen:
Products, Posters & Frames:
25% VAT is included in all prices.
The images presented by each product must be seen as illustrations and cannot be guaranteed to reproduce the exact appearance of the product.
Colors are often difficult to display correctly on different monitors.
Leveransvillkor
Produkterna skickas från vårt labb/tryckeri/lager i Sverige, och har normalt en leveranstid på 2-5 dagar.
Viss extra leveranstid kan förekomma på varor som ramar och liknande, som beställs ifrån våra underleverantörer.
Ångerrätt och byten 
Ångerrätten gäller i 30 dagar från det att du har tagit emot varan, i enlighet med enligt Distans- och hemförsäljningslagen. Du har självklart rätt att öppna förpackningen för att titta närmare på varan. Meddelande om detta ska lämnas så snart som möjligt, dock senast inom fjorton (14) dagar från det att varan mottagits. (Gäller ej vid special beställda varor). Ej uthämtad försändelse betraktas inte som utnyttjande av ångerrätten. Varan som returneras måste vara oanvänd, i hel originalförpackning samt i oskadat skick.
Vid retur/byte återbetalas ej frakten.
Always contact us on order@grafifoto.se before returning an item to get information about the return address. Don't forget to leave with your order number for faster handling.
When returning goods, you are responsible for the return cost.
Repayment of the order amount or cancellation of the invoice issued must be made by Grafi Foto AB within 30 days from the date on which the returned item has been received and approved by Grafi Foto AB.
Sales to minors
Grafi Foto AB only enters into agreements with the adult. That is, you must be 18 years of age or old to shop with us.
Other
Grafi Foto AB reserves the right to change all information, including but not limited to prices, technical specifications and product offers, without prior notice. In the event of a final sale at the stated price or due to the cancellation of a sale item, Grafi Foto AB has the right to cancel the purchase and refund any amounts paid.
When purchasing, an agreement is concluded between the customer and Grafi Radio Foto AB.
Grafi Foto AB
info@grafifoto.se
Maria plan 2
414 71 Gothenburg
Org No. 556139-9873
Damage to packages and uncollected packages
If you discover damage to the package, you should immediately report it to the post office or other carrier and make a claim. Do not pick up a damaged package! If you do not discover the damage until you have opened the package, and the damage is of the nature that it can be attributed to the handling of the post office or carrier, you should contact them and make a claim. If any dispute with the post office or carrier cannot be resolved, please contact us.
If you have ordered and do not pick up your shipment before it goes back to us, we will invoice you full shipping and return shipping and 200 SEK for our work with handling of the goods. If the unclaimed item is specially ordered, the full value of the goods and shipping and return shipping will be charged. Uncollected mail is not considered to be the exercise of the right of withdrawal.
Personal Data Act / GDPR
Your personal data is processed in accordance with applicable regulations in accordance with applicable data protection laws, in particular the EU Data Protection Regulation 2016/679 (GDPR). We save your image file on our server for 30 days, then the image file is deleted and only order information and customer data remains. If you wish to be deleted from our customer database email us at info@grafifoto.se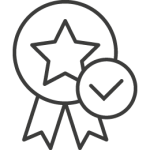 Locally produced images in our lab in Gothenburg