GRAFI FOTO
A FAMILY BUSINESS SINCE 1947
VI FYLLER 75år!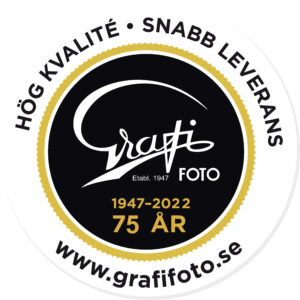 Kvar av våra erbjudanden är olika sorters fotoalbum med 50% rabatt!
Gäller så långt lagret räcker.
Välkommen till butiken eller beställ online.
VÅR HISTORIA
Grafi har gamla anor och det hela började med min farfar Erland Eliasson som under andra världskriget befann sig i ett Göteborg med arbetsbrist.
Erland tar de jobb han kan få och 1944 blir han erbjuden en tjänst som butiksbiträde på Grafi (Grammofon, Radio, Album, Foto, Istrument).
Farfar Erland tar de jobb han kan få under efterkrigstiden och 1944 blir han erbjuden en tjänst som butiksbiträde på Grafi.
Efter några år vill dåvarande ägaren, Ingrid sälja butiken och Erland är fast besluten om att han vill ta över.
Pengar är ett problem och Erland frågar därför en förmögen herre som han har lärt känna på färjan från Hisingen till Majorna om han kan tänka sig att gå i borgen för honom. Mannen tycker att det är modigt av Erland att våga fråga en sådan sak och beslutar sig därför att gå i borgen för lånet.
1947 köper alltså min farfar Erland Eliasson Grafi och företaget har sedan dess funnits i familjens ägo.
Erlands son, min pappa Jan började arbeta i butiken som 15-åring, år 1958 tillsammans med Erland. Och sedan jag Anna 1996 och min bror Joakim år 2000. Joakim slutade dock 2021 och arbetar numera som trädgårdsmästare.
Vår klippa på fotolabbet Pia har arbetat på Grafi från och till sedan 1993.
Och vi har under åren arbetat med många duktiga medarbetare.
Viktigt för Grafi foto har alltid varit att följa den tekniska utvecklingen men ändå behålla själen i den personliga servicen och kärleken och hantverket till bild.
Milstolpar för Grafi Foto
År 2000 investerades vi i den digitala tekniken med ett digitallabb och online beställning på grafifoto.se 
2005 Skaffade vi storformatsskrivare för att kunna möta efterfrågan från fotografer, utställare, illustratörer och konstnärer m.fl för att  själva producera större och exklusivare bilder på olika typer av fotopapper, tex. typen Fine Art Hahnemühle m.fl.
2013 var Grafi Foto första fotobutiken i Sverige att kunna erbjuda framkallning genom en egen APP i en smartphone, Appen Grafi foto
såg sitt ljus i maj 2013, stolta att kunna erbjuda högkvalitativa bilder printade på arkivbeständigt fotopapper beställda med en smartphone.
Det är bildminnen det! 
Grafi Appen för iPhone
Grafi Appen för Android
2019 startade vi tillsammans med våra formgivare en postershop, GRAFI ART POSTER where you can buy exclusive photo art and Giclée.
Produced by us on the finest environmentally certified photo paper. We deliver both within Sweden and out into the wide world.
Where parts of the merit go directly back to the photographer, illustrator or artist behind the image.
A win-win concept between us small business owners 🙂


2020 lanserade vi vår egen webbtjänst på framkalla.grafifoto.se där du kan beställa allt ifrån vanliga småbilder till stora posters, julkort, fotopresenter m.m
Så med både fysisk butik, webb och app-tjänster når vi nu hela Sveriges fotokunder. - Hos oss får du garanterat bilder av högsta kvalité!
Welcome to us!
Anna med medarbetare.
Grafi Foto AB - etabl. 1947


Artiklar & Reportage om Grafi foto:
* Sveriges Radio Göteborg - Göteborg 400år mån 27 dec kl 18.51 
2021 fyller Göteborg 400 år. För att fira detta berättar P4 Göteborgs Tommy Johansson en liten historieberättelse varje dag. Häng med på en resa genom Göteborgs historia! Avsnitt: Under drygt hundra år fram till senaste sekelskiftet så vann ett Göteborgslag fotbollsallsvenskan och SM-guld var tredje år. Sämst går det numera för GAIS som i år ramlade ner i division tre. Men det har varit bättre tider. 1954 vann GAIS allsvenskan och 1965 toppade klubben den allsvenska kvalserien.
Här kan ni lyssna på Jan Eliasson berätta om Grafi, fotoaffären i Göteborg och fotbollslaget GAIS och tiden som var under 1950 och 60-talets fotoaffär.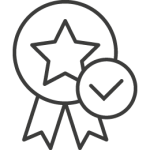 Locally produced images in our lab in Gothenburg