PHOTO FRAMES AND POSTER FRAMES
Large assortment of photo frames in our store in Gothenburg and online
Frames
"A beautiful magnification in a stylish frame, is an ornament for the home"
So it says on an old billboard for frames from the time when grandpa ran the store.
We have a wide range of frames in most standard sizes, in many different colors, white frames, black frames, ekram, gold frames, silver frames and also in copper, steel and bronze.
Also frames suitable for printed items like A3 frames: 29.7x42cm & 50x70 frames, poster frame also called.
Diploma frames in A4 or 20x30cm, school photo frames and very square frames for e.g. Instagram pictures, 18×18, 20x20, 24×24, 30x30, 40x40,50x50, 60x60 up to 70x70cm frames.
Exempel på övriga storlekar, 13×18, 15×20, 15×21, 18×24, 20×30,21×30, 24×30, 25×38, 30×40, 30×45, 40×50,  40×60, 50×70, 60×80 och 70x100 cm fotoramar.
We have both frames in wood, metal frames in aluminum and composite frames, with glass or frames with plexiglass.
På lager har vi också de populära poster-hängena i trä med lädersnöre, finns i färgerna vitt, svart och ek.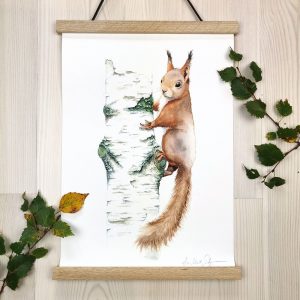 Our frames are also available for sale online in our poster shop.
Please call or email us if you have any questions about our frame range!
Locally produced images in our lab in Gothenburg