We can offer a total solution for you as a photographer, illustrator or artist by providing a poster shop where you can sell your pictures.
GRAFI ART POSTER
INTAGNINGSSTOPP - Grafi Art Poster. - Just nu har vi stor ansökan, så för tillfället kan du inte ansöka om att få sälja hos oss. Välkommen åter!
*
Vi fixar layout om du inte vill ordna med det själv och lägger upp dina bilder i shopen.
Vi sköter betalning, packning och postgång till dina kunder, du behöver inte tänka på något.
Med god marginal för dig som äger bilden och du äger alla rättigheter till dina bilder.
Vårt mål med postershopen är att få printa dina bilder och skicka dem till dina kunder inget annat. Inget krångel helt enkelt.
We are aimed at you as a local photographer/illustrator/artist in Sweden & scandinavia, with the opportunity to post all over the world.
We are looking for those who want that little extra with your pictures, you can always trust that we will handle your photos / files with the utmost respect & care.
If this sounds interesting to you, send an email to info@grafifoto.se and introduce you. Or fill out the form and we'll send you more info https://www.grafifoto.se/grafi-art-poster-formgivare/
See our poster shop Grafi Art Poster here : https://www.grafifoto.se/postershop/
We have extensive experience in printing images, we have all production with us and can offer personal service & highest paper quality, both photo paper and Fine Art, such as various cotton paper etc.
We at Grafi Foto is a family business that has been in Majorna/Gothenburg for over 70 years, today it is me, Anna & my brother Joakim who runs the company together with our talented colleagues.
Our goal is to together with you create a base of images both for sale in the shop as Posters and Fine Art, and the opportunity for other companies to find collaborations with you and us for various events and printing, such as hotels, companies, etc. looking for photo art to hang on the walls.
We can also offer complete solutions when it comes to exhibitions etc. with image, frame, passepartouter and different types of fittings such as Kapa, Foamboard, Dibond etc.
Of course, you are also warmly welcome to our shop at Mariaplan 2 in Gothenburg for a coffee and talk picture.
With the hope of good cooperation!
Welcome!
Anna, Joakim & Pia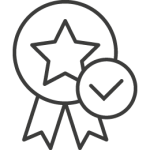 Locally produced images in our lab in Gothenburg