VI KONVERTERAR SUPER 8 FILM OCH VIDEOBAND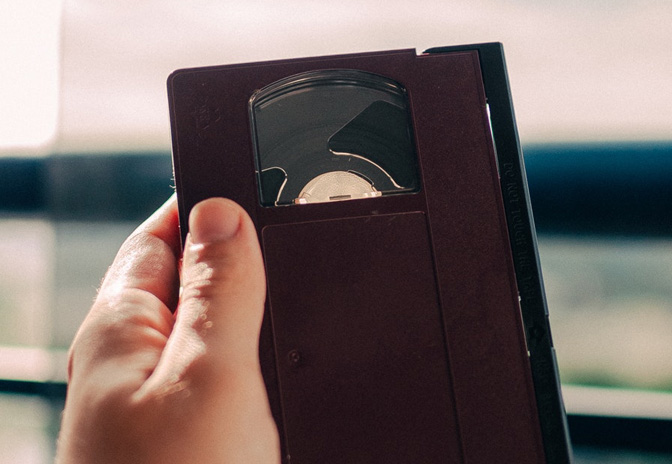 Grafi Foto konverterar band och Super 8, Dubbel 8, Hi8-band, DV-band, VHS-band och VHS-C-band i vår butik i Göteborg till USB-minne
Videoöverföring & Super 8 digitalisering
Har du gamla videoband eller smalfilm med film på liggandes hemma som du vill digitalisera?
Föräldrarnas gamla Super-8 film från 1970? En inspelad semester på ett VHS-C band eller kanske födelsedagen på ett 8 mm band?
Oavsett typ av videoband så kan vi digitalisera och konvertera dina band och filmer till ett mer tillgängligt media som en DVD-skiva eller till ett USB-minne,
och du kan uppleva gamla minnen igen!
Behåll alltid dina original till kommande generationer!

Hur gör jag om jag vill anlita er för min bandöverföring? 
* Kom in till vår butik i Majorna i Göteborg, här har vi funnits sedan 1947, välkommen till Mariaplan 2,
gratis parkering finns alldeles utanför butiken.
* Bor du inte i Göteborg med omnejd så är du välkommen att POSTA dina band/filmer till oss:
Önskar du POSTA dina filmer, DVD-skivor, Super-8 eller videoband till oss?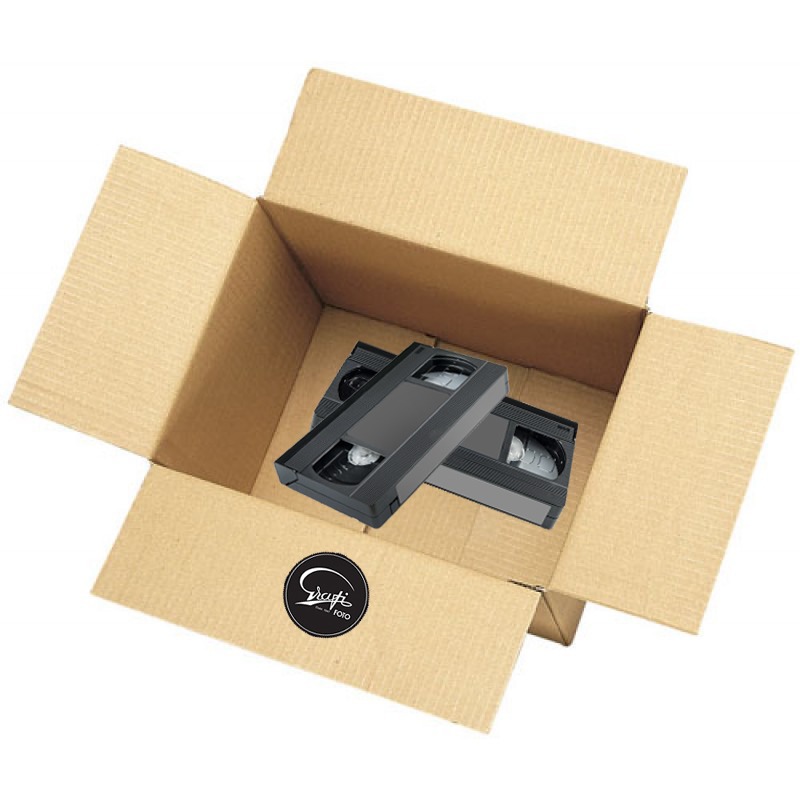 1. Skicka ett mail till oss om vilken typ av band eller S8-filmer ni har och antal, och er postadress till oss på:  info@grafifoto.se   eller ring oss så berättar vi mer, telnr. 031-140291
2. Vi postar ett emballage till er med betalt porto som ni kan packa era videoband/filmer i.
3. Ni packar lådan och postar tillbaka till oss med önskemål om konverteringen och dina kontaktuppgifter.
4. Vi konverterar era band eller filmer och meddelar er sedan summan för konverteringen, som ni kan Swisha till oss eller betala till vårt bankgiro.
5. När betalningen är gjord så postar vi tillbaka era originalband + överföringen/konverteringen på USB-minne.
Vi har lång erfarenhet av bandkonvertering, all överföring av Super 8 film, videoband & DVD görs i vår butik i Göteborg med omsorg & kvalité.

_______________________________________
Pris bandöverföring Hi8-band / Video 8 band
Överföring från Hi8 videokamera till DVD-skiva. Allt spelas in i realtid för högsta kvalité.
Kameran har en analog signal som omvandlas till en digital som sedan överförs till dator och redigeras för hand till färdig film.
Pris:
280kr/band, DVD-skiva ingår,
USB-minne från 250kr
Filformat AVI eller MOV (Quicktime)
Andra filformat kan fås mot en kostnad på +200kr.
______________________________________________________________
VHS and VHS-C tapes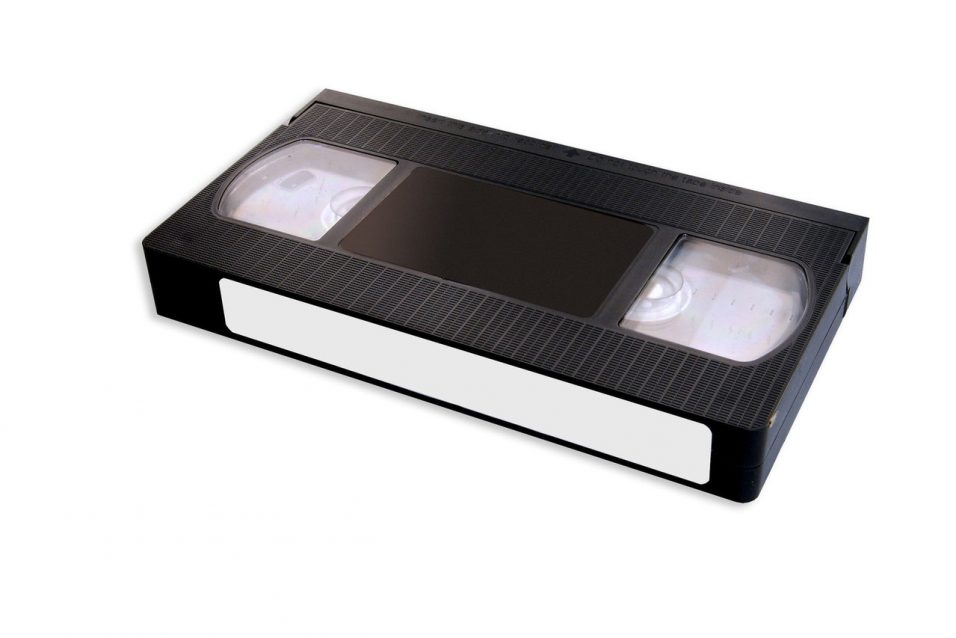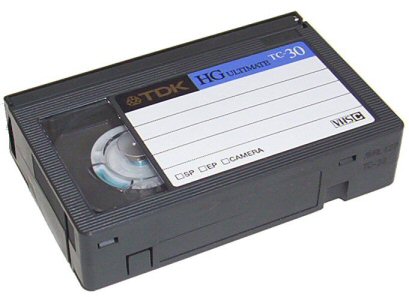 It uses a VHS player that converts the analog signal into digital,
saved to a DVD or USB stick.
Price:
280kr/band,  gäller band upptill 2 timmar
450kr/band, gäller band 3-4 timmar.
USB-sticka från 250kr
DVD-skiva för band upptill 2h 110kr
DVD-skiva för band 3-4h 200kr
Filformat AVI eller MOV (Quicktime) MPEG 4
Annat filformat kan önskas mot en kostnad på +200kr
_____________________________________________________________
DV band - mini DV band
Vi överför via en DV-kamera som omvandlar den analoga signalen till digital.
Sedan överförs det till en DVD-skiva. Allt överförs i realtid för högsta kvalité!
Pris:
280kr/band, DVD-skiva ingår
USB-minne från 250kr
Leveranstid ca 2 veckor
Express 1-5 arbetsdagar + 20%
Filformat AVI eller MOV (Quicktime) MPEG 4
Annat filformat kan önskas mot en kostnad på +200kr
________________________________________________________________
Super-8 & Double-8 Movie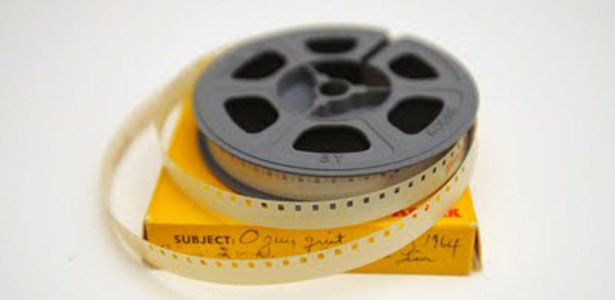 KAMPANJ! 
20% rabatt, Gäller t.o.m. 28 februari
Nu 40kr/min (ord. 50kr/ min)
Startkostnad & USB-minne tillkommer.
Leveranstid ca 2-4 veckor.
Filmen scannas i HD-upplösning 1280x720 pixlar
Startkostnad 299:-
Pris HD-kvalité 50:-/minut.
DVD-skiva +110:-
(skall flera filmer in på samma DVD-skiva tillkommer 50kr/film)
USB från 250:- (flera filmer ryms på ett USB-minne.)
OBS! Det blir inget ljud på filmerna.
Super-8 movies get in the AVI file format
The double-8 movies will be in the MPEG-4 file format
Also available in other file formats if desired, + 200kr
Leveranstid 2-4 veckor, beroende på mängd film.
Express 1-2 veckor + 30%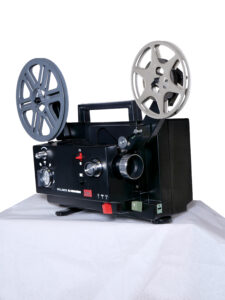 Vi hyr ut denna smalfilms-projektor för Super & Dubbel 8
Hyra 1 vecka:
1.000kr
fler dagar + 100kr/dag.
Vid inlämnande av smalfilm till överföring hos oss, dras 500kr
av på hyran.
____________________________________________
DVD-skivor


Vi konverterar DVD-skivor till USB-minne, till det filformat du önskar.
Pris 100:-/DVD-skiva
+ USB-minne från 250:- ( flera DVD:er ryms på ett USB)


Grafi foto USB-minne.
__________________________________________________________________
All överföring av VHS-c, - DV-band, Hi-8 band & S-8 / D-8 filmer görs i vår butik i Göteborg.
Welcome!
Anna med personal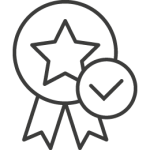 Locally produced images in our lab in Gothenburg